Borneo Sarawak
Come and Visit Interesting places includes Kuching Bako National Park, Sarawak Cultural Village, Damai Beach Resort, Sarawak's world-famous national parks such as the Mulu National Park, Niah National Park, Lambir Hills National Park and Loagan Bunut National Park etc
For more info, contact us here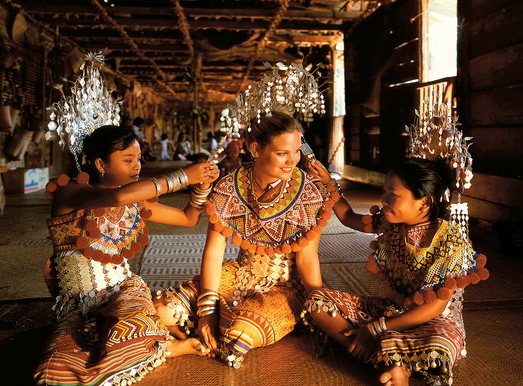 Iban Girl with costume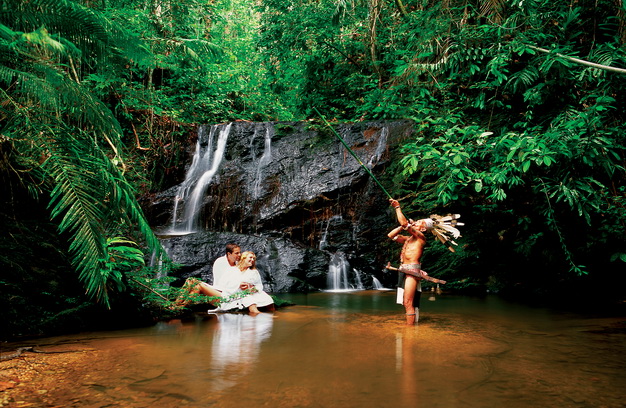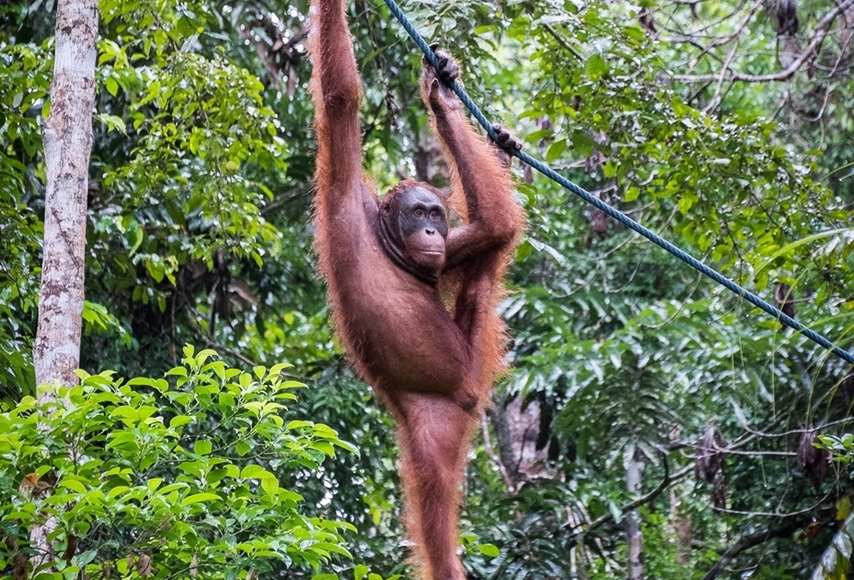 Semenggoh Orang Utan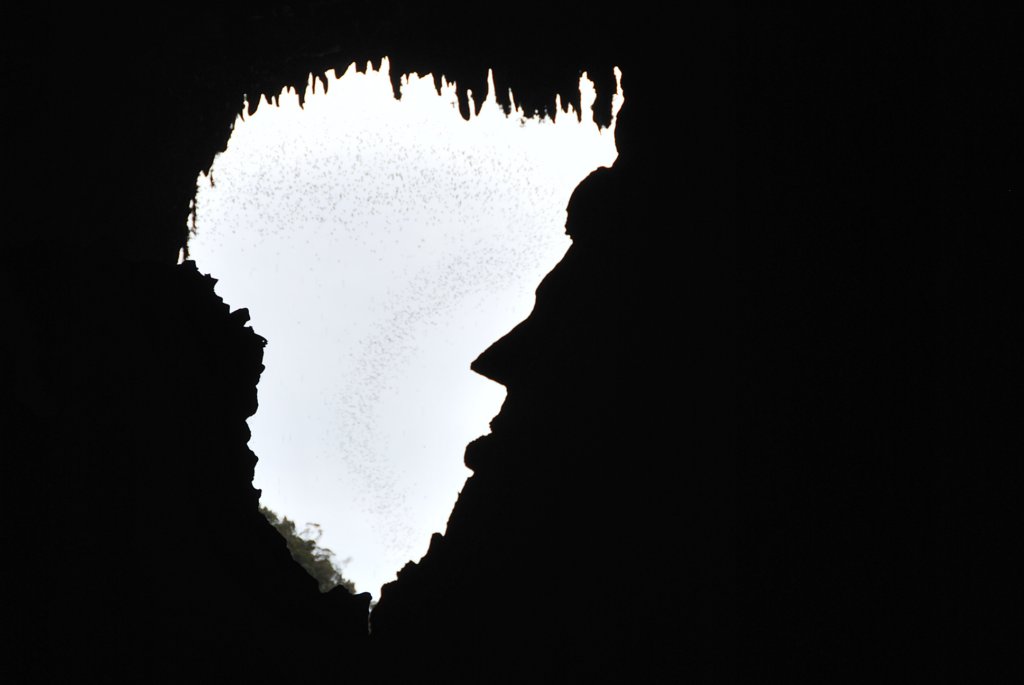 Mulu Cave with Abraham Lincoln face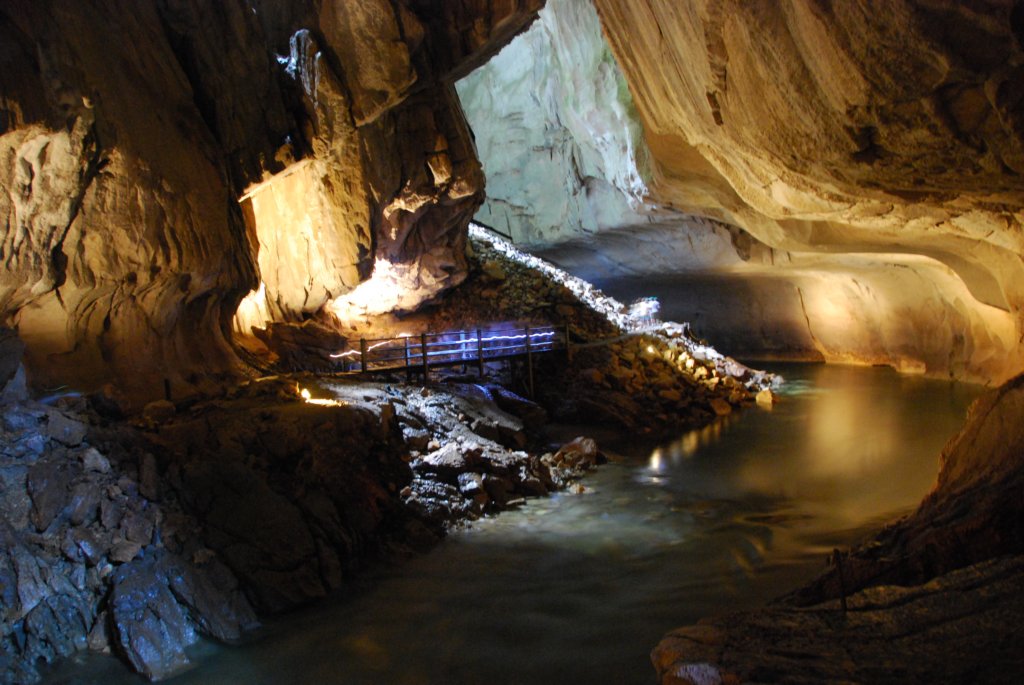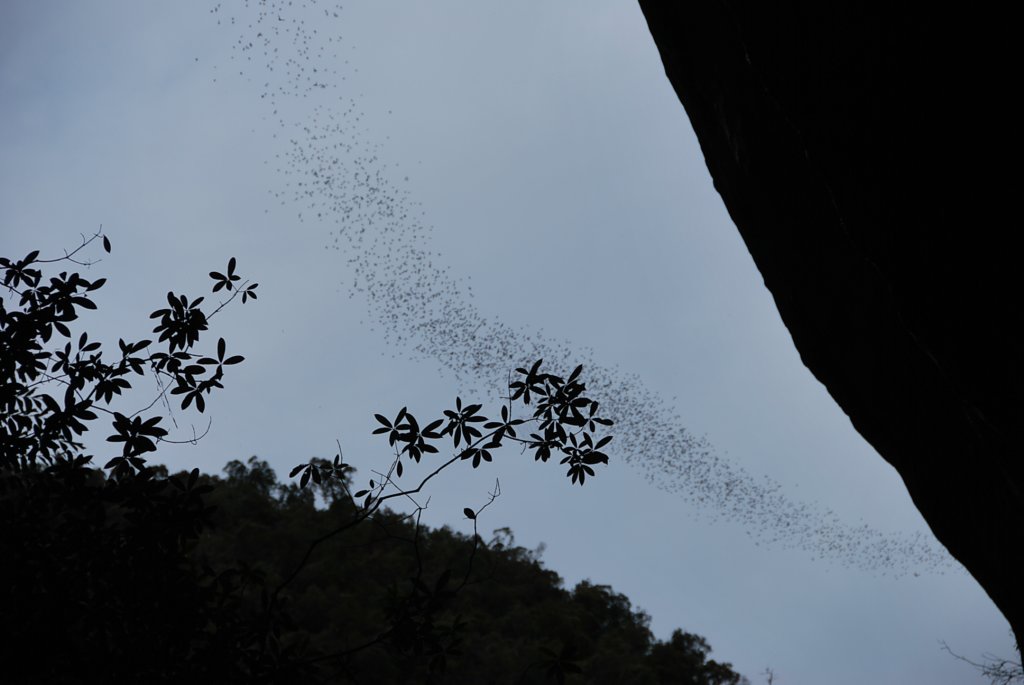 Bat sightseeing from Mulu Cave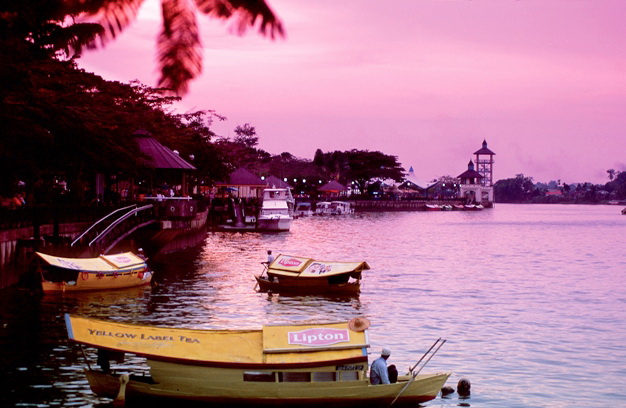 Kuching Waterfront with Sampan Cruise
Sarawak Borneo is very much a family destination. With so many things to do for both parents and children, it's an absolute Adventure of a Lifetime.
Whether its getting up close with an Orang Utan in Semenggoh Wildlife Centre, or visiting the old streets of Kuching or get on a river cruise to Bako National Park or even sleeping in a longhouse or getting yourself muddy and wet in Mulu caves, children are taken care of.
Many places have family room accommodation or can arrange for extra beds.
This tour offers a fascinating glimpse into the tribal culture, rainforest, flora and fauna and a close-up look at wildlife and the discovery of Mulu with the biggest caves in the world. We travel by plane, boat, bus and on foot into the heart of Borneo.
TOUR OVERVIEW
Bako National Park - One of the oldest National Park in Sarawak where you are able to see shy Proboscis monkey. monitor Lizard, wildboar at close-up.
Semenggok Orang Utan - This is the destination where we see wild orang utan to come to the platform to be feed daily in the morning and afternoon.
Mulu National Park - the UNESCO site with the most impressive cave system in the world . Mulu established because of its botanical interest.
Borneo Sarawak 10 Days Itinerary
10 days Borneo Sarawak Family Adventure (ex Kuching)
Day 1: KUCHING
Upon arrival in Kuching, Sarawak, you are met and transferred to your hotel, where you meet your tour leader and participate in the pre-trip briefing. In the evening we will have an enjoyable dinner at Top Spot Seafood restaurant. The Tour Leader will bring you to Top Spot. Then return to Abell hotel and overnight.
Day 2: KUCHING
In the morning we visit Semenggok Orangutan centre. See these big apes living freely in the forest coming to be fed and in the afternoon we take the 'heritage trail' to see the old building of the colony time, Sarawak museum, Chinese temple. An evening sunset cruise along the Sarawak River. We overnight at hotel. (Breakfast)
Day 3: BAKO PARK
Today we visit Bako National park. We drive for an hour from Kuching to Bako jetty and catch the boat to Bako Park. Check in at the Park Chalet and prepare for the nature walk along the well marked trail to see flora and fauna. Proboscis monkeys and monitor lizards can be easily seen in the surrounding mangrove forest. Macaque monkeys and wild boar are easily seen near the Park accommodation. (Breakfast)
Day 4: BAKO NATIONAL PARK
Plan your day to relax on the beach at Bako Park. Take the boat to the beach. Smaller creatures can be easily spotted on the beaches; fiddler crabs with one normal and one over-grown claw and hermit crabs living in borrowed sea- shells. Return late in the afternoon to Park HQ and overnight at the Park chalet. (Breakfast)
Day 5: SARAWAK CULTURAL VILLAGE – DAMAI BEACH RESORT
This morning we return by boat to Bako jetty and travel overland Damai. We check in at Damai Beach Resort. In the afternoon we visit Sarawak Cultural Village situated on the foothills of legendary Mount Santubong is Sarawak's fascinating cultural showcase, the award winning "Sarawak Cultural Village". Here, it is possible to see Sarawak's ethnic diversity at a glance. The handicraft is both bewildering and tempting, including the Kain Songket (Malay cloth with gold inlay), Pua Kumbu (Iban housewives textiles), Melanau Terendak (sunhat), Bidayuh tambok (basket), Iban parang (swords), Orang Ulu wood carving and Chinese ceramic.The 45-minute cultural performance of songs, dances and entertainment is something you will not want to miss out during your visit to Sarawak. We overnight at Holiday Inn Damai Beach Resort. (Breakfast)

Day 6: MIRI
Free leisure day at the beach. At 2.30 pm we travel to Kuching airport for your flight to Miri departing at 1630hrs. Miri, the second City of Sarawak, is situated in northern Sarawak, close to the Sarawak-Brunei border on the legendary island of Borneo. The City has grown phenomenally since oil was first discovered in the early 1900s, burgeoning into the modern and dynamic business, commercial and educational centre it is today. It is also the stepping-off point to many of Sarawak's world-famous national parks such as the Mulu National Park, Niah National Park, Lambir Hills National Park and Loagan Bunut National Park, as well as other major tourist attractions. We overnight at Marriot Spa and Resort. (Breakfast)
Day 7: MULU NATIONAL PARK
Today we fly to Mulu National Park. We take the plank walk (3 km) through the rainforest to visit Deer Cave and Lang's Cave. Deer Cave is the biggest passage yet mapped. Close to Deer Cave is Lang's Cave, small but beautifully decorated. In the evening we will wait at the entrance to Deer Cave, where thousand of bats emerge most evenings to hunt for insects over the forest. We return late in the afternoon to Park HQ and transfer to Royal Mulu Resort. (Breakfast, Lunch, Dinner)

Day 8: MULU NATIONAL PARK
Morning we relax either at the swimming pool or rent the kayak for a ride along the Melinau river or rent the mountain bike for a ride along the Penan village. In the afternoon we take the canopy walk (one of the longest canopy in Malaysia). We overnight at Royal Mulu Resort. (Breakfast, Lunch, Dinner)
Day 9; MULU NATIONAL PARK
This morning we go by boat to the source of the Clearwater River . Visit Wind and Clearwater Cave. Clearwater cave contain one of the world's major underground rivers, plus dry passage adding up to 107 km. We reach Clearwater Spring by boat, then climb to the cave's main entrance: visit lady's Cave and the underground river. The pool at Clearwater Spring is a nice place to swim and picnic. A few hundred metres down river lies Cave of the Winds with unusual calcite formations, including the tall, slender stalagmites in King's Room. The main caves have steps and paths, as well as electric lighting. We return late in the afternoon to Royal Mulu Resort. (Breakfast, Lunch, Dinner)
Day 10: ONWARD TRAVEL HOME
This morning standby for the flight to Miri and onward travel home. (Breakfast)
The price includes: All transfer, meals as stated, airfare Kuching-Miri-Mulu-Miri, entry permit and fees, accommodation as stated, boat expedition and English Speaking guide.
Not Included : Alcoholic and soft drink, tipping and items not included.