NJOY MASwings Sampan River Cruise with Kuching Tour 4D3N
NJOY

Sarawak Sampan River Cruise with Kuching Tour
Visit Sarawak Museum, Semenggoh Orang Utan Centre, Annah Rais Longhouse,
Sarawak Cultural Village and see the whole of Kuching in 4 Days
For more info, contact us here
Sarawak Sampan River Cruise
Semenggoh Orang Utan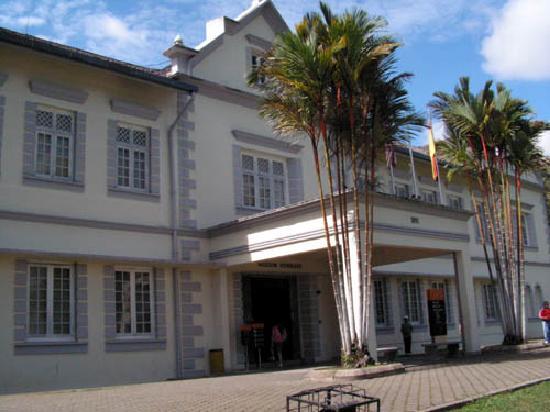 Sarawak Museum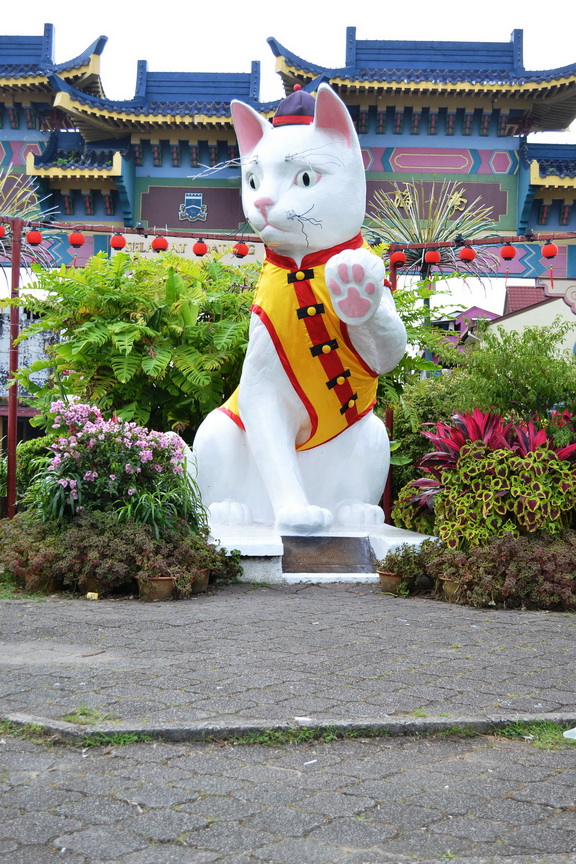 Kuching Cat Statue
Cruise down the Sarawak River from Kuching waterfront with the sampan. Have an exciting sampan ride while seeing the view of Kuching city. Visit the Sarawak Cultural Village to learn more about the traditions in Kuching, the Semenggoh Wildlife Centre to see orang utan and baby orangutan, and stop by the Malay Village to buy some kek lapis before heading home.
Sampan River Cruise with Kuching Tour 4 Days Itinerary
Itinerary
Day 1:
Tourist guide will pick you up at the Kuching International Airport. You will then check in the hotel and later in evening, you will go for 1.5 hours of SAMPAN RIVER CRUISE . After that, we wil bring you to taste the Most Popular Seafood Corner in Kuching before sending you back to your hotel. (includes dinner)

Day 2:
After breakfast, you will proceed to Sarawak Cultural Village, which is also known as a "living museum" where there are seven types of housing of the main races in Sarawak such as Iban, Melanau, Chinese, Malay, Bidayuh, Orang Ulu and Indian. Then the tourists will be entertained by the different races on their cultural performance for 45min.
After lunch, the next destination is the Semenggoh Orang Utan Rehabilitation center to see the orang utans which are living freely in the center and you will be going back to the forest Care Center to watch the Orang utan being fed by the officials there.
Then you will be taken Sarawak pottery factory tour to see for yourself on how the pots are made there. Then, the tour guide will take you to dinner before proceeding back to the hotel to relax. (breakfast, lunch & dinner)

Day 3:
At 0900 hours in the morning, you will be heading to SERIKIN. Travel along to Serikin will take 1 Hour and 30 Minutes. At Serikin you can see various kinds of handicrafts, souvenirs made by the local residents there and are sold at a reasonable price. After that, you will be taken for lunch before continuing your visit to the Pasar Tamu Satok.
Then, you will visit the Malay Village, follow by the Kek Lapis factory tour to see how Kek Lapis Sarawak are made . Transfer back to hotel. For dinner you are free to go by you own.(breakfast, lunch)

Day 4:
At 0900 hours in the morning after you have check-out from the hotel, you will stroll around the city of Kuching. Among the places to be visited are as follows: Chinese Temple, Astana, Sarawak Administrative Building, City Tower, Sarawak Museum, Museum Kuching, Kuching City South Council Building, Kuching North City Hall Building, Kuching Monument, Kuching Waterfront, Main Bazaar, Old Mosque and others.
Then the tour guide will take you to the nearest cafe to enjoy your lunch before sending you off to the Kuching International Airport to take your flight home. (Breakfasts)
Includes:
Entrance fee to River Cruise Ride
Semenggoh orang utan Rehabilitation Centre
Excludes:
Guide Tipping at Rm5 per pax per day and personal items.
Validity Date :1/1/2017 ~ 12/31/2021
Minimum Person :2
Adult Price: MYR 805.00
Child Price: MYR 570.00
Duration: 4 Days 3 Nights
* All amount quoted above will be charged in Ringgit Malaysia (MYR)