NJOY Borneo Headhunter's Trail in 5Days
One of the best trek in Borneo!
For more info, contact us here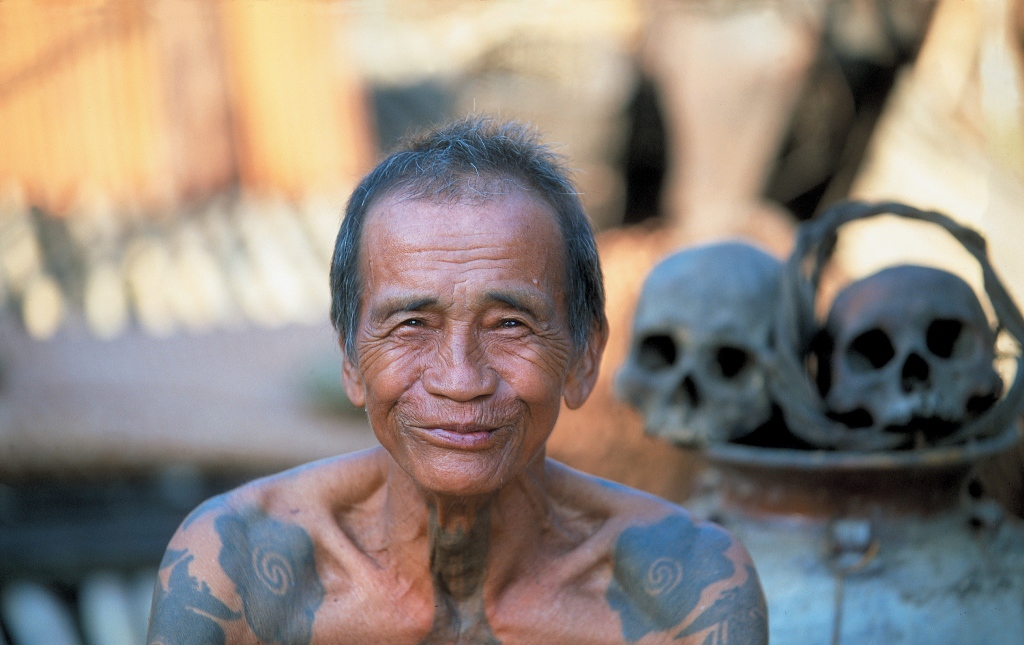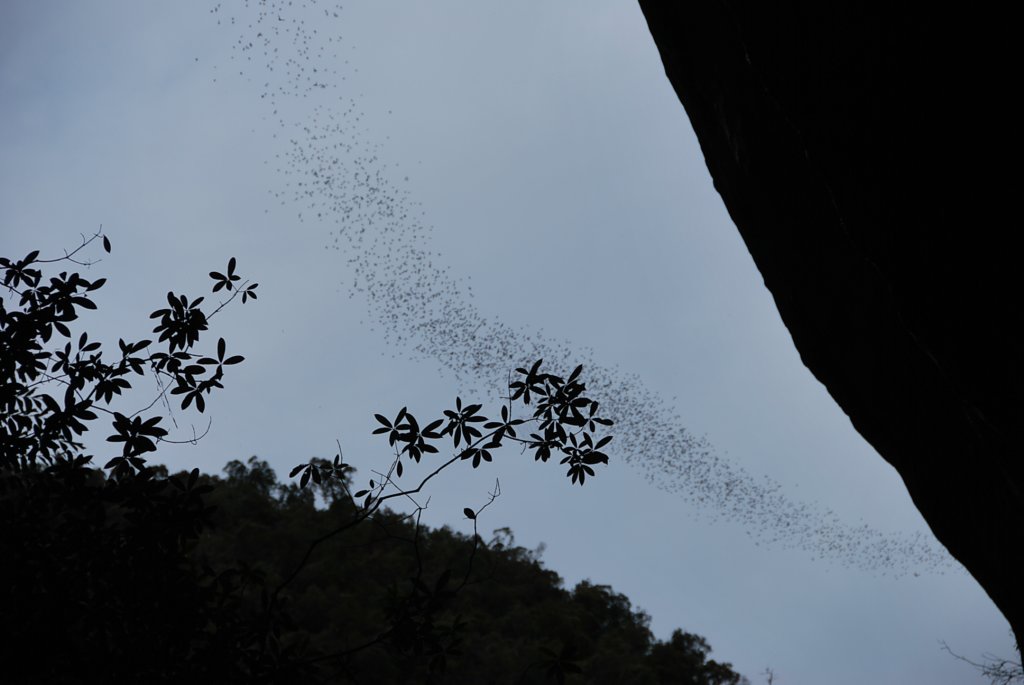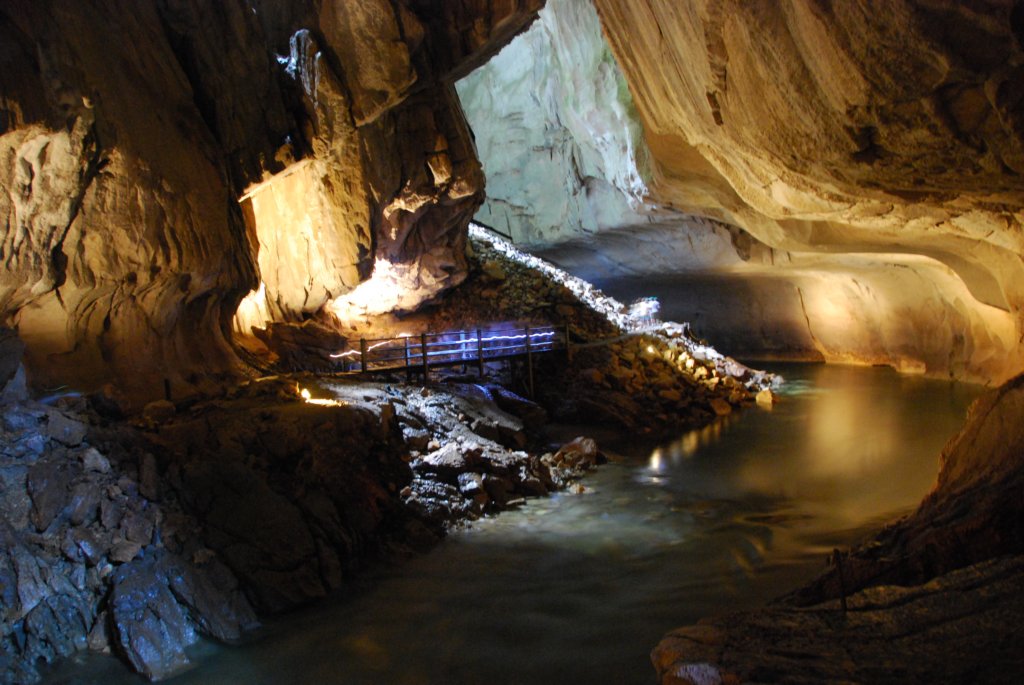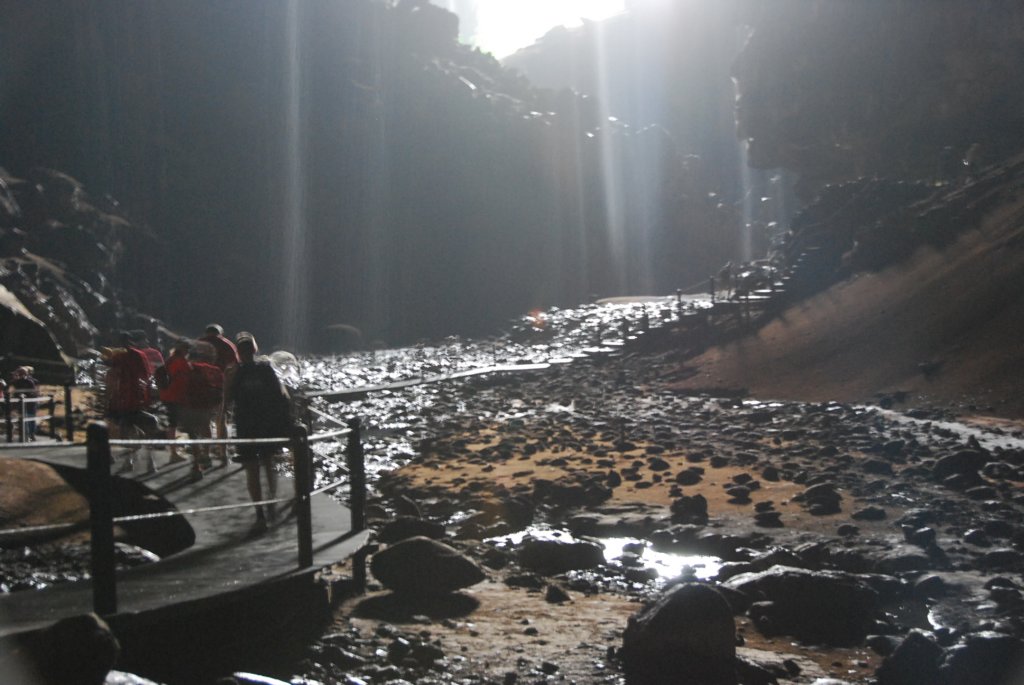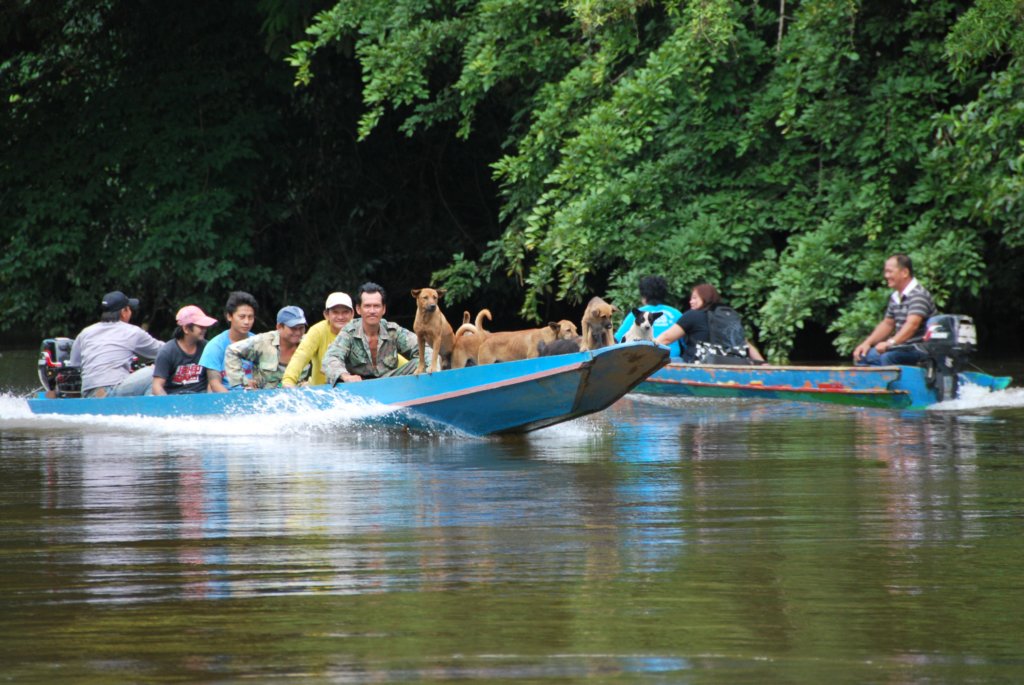 When head-hunting was at its height, a hundred years ago, Kayan war parties from the Baram made their way through the Mulu area to attack the Murut longhouse and Chinese farmers along the Limbang River. Paddling their war canoes up the Melinau River to the Melinau Gorge, they dragged them 3km overland to the headwaters of the Terikan River. The "Kayan Road" a 4 m wide trail with poles laid across it to facilitate dragging the boats. Today we call it "Headhunters Trail".
The Borneo Headhunters that you can meet on this journey is something that you must not miss. Journey through the headhunter's trail and learn more about the Sarawak culture here in Mulu. Only in Borneo Malaysia, you can have this experience of a lifetime with the trails and also staying at their longhouse.
5D4N MULU HEADHUNTER
Accommodation (Mulu / Limbang)

ONE WAY FLIGHT FROM

MIRI

KOTA KINABALU

KUCHING

Benarat Lodge / Iban Longhouse

RM 1955

RM 2015

RM 2040

Benarat Lodge / Purnama Hotel

RM 1960

RM 2020

RM 2045

Mulu Park (LH) / Iban Longhouse

RM 2005

RM 2070

RM 2095

Mulu Park (LH) /Purnama Hotel

RM 2015

RM 2080

RM 2105

Mulu Marriott / Iban Longhouse

RM 2190

RM 2255

RM 2280

Mulu Marriot / Purnama Hotel

RM 2195

RM 2260

RM 2285
* There will be additional surcharge for Mulu Marriott during July - Sept 2020 high peak season
What do you need to take?
ESSENTIALS FOR CAMP 5
Insect repellent

Personal Medications

Toiletries

Torch Light- HEADLAMP ADVISABLE

Spare batteries

Bedding (light blanket, sheet & towel)

Pillow (inflatable) - optional

Enough food for 3 days (supplies can be bought from the Cafe/Gallery at HQ providing stock last)

Mosquito net (MUST be paid for at the Park Office upon check in and to be collected at Camp 5 with a voucher)

Sandals for bathroom - optional

Some cash (mini tuck shop)
ESSENTIALS FOR THE PINNACLES
ABOVE AVERAGE FITNESS & EXCELLENT HEALTH

A carry pack (waterproof is recommended) with 2 straps (a sling bag will be in the way and may obstruct your vision towards your feet.) You need both hand free at all times.

Shoes with grip and flexible sole that allows your ankle to move (stiff soled mountain boots are not ideal). The Adidas kampong rubber shoes have been proven to be the best shoe for a wide spectrum of climbers. For sale in Mulu Gallery*

Sufficient water – 3 LITRES MINIMUM (1 is left at the halfway point for you to use on the return journey)

Light lunch and an energy snack.

Headlamp in case you get caught in the dark.

A rainproof garment, preferably not a poncho (the incline is so steep that shorter individuals step on their poncho's) if you do use a poncho, cut/trim the lower part.

A personal First Aid Kit

Gloves to help you cope with the rope sections as well as the sharp rocks on the way down. For sale in Mulu Gallery*

COMMON SENSE: Listen to your guide (abandon the climb when heavy rain falls and don't get caught in the dark), listen to your body, stick to the cut-off times and focus on your foot placement ALWAYS. Keep re-hydrated. Do not stand too long at the view point – going down is tougher than going up!
*Pending availability
MUST READ!
THE PINNACLES IS A HIGH RISK ACTIVITY!
WHY?
The steep gradient - 2.4km ascending to 1200m above sea level. (Descending is more challenging than ascending and takes longer!)

Descending in the dark. (Very challenging during daylight – more so when dark)

Slippery surface & sharp rocks. (Some of the limestones literally cuts like a blade!)

Tiredness/unfit (you lose concentration where to place your feet)

Very difficult to rescue a totally immobilized person (even more so when dark)

Dehydration (drink & carry sufficient fluids)

Never climb alone.

RESCUES: The Park has rescue protocols in place but it is not free. Please check the indemnity form!

Please keep this in mind and adhere to your GUIDE'S advice. Your guide is your best safety device!
**BENARAT LODGE occupancy will be quite full. BOOK EARLY!
**For those staying at Mulu Marriott Resort & Spa, your dinner will be at Sg.Pala Restaurant (Benarat Lodge)
FLIGHT SCHEDULE:
KUCHING – MULU
| | | | |
| --- | --- | --- | --- |
| SECTOR | FLIGHT NO | FLIGHT TIME | FREQUENCY |
| KUCHING – MULU | MH 3752 | 1005 – 1140 | Daily |
MIRI – MULU
| | | | |
| --- | --- | --- | --- |
| SECTOR | FLIGHT | FLIGHT TIME | FREQUENCY |
| MIRI – MULU | MH 3630 | 1030 – 1100 | Daily |
| MIRI – MULU | MH 3632 | 1400 – 1430 | Daily |
KOTA KINABALU – MULU
| | | | |
| --- | --- | --- | --- |
| SECTOR | FLIGHT | FLIGHT TIME | FREQUENCY |
| KOTA KINABALU – MULU | MH 3251 | 1305 – 1400 | Daily |
* Flight schedule is subject to change
Day 1: FLY EITHER KUCHING / KOTA KINABALU / MIRI TO MULU NATIONAL PARK
Depart either from Miri, Kuching or Kota Kinabalu on MH flight (Please check www.maswings.com.my). Arrive Mulu airport, meet your guide and transfer to Benarat Lodge or Mulu Marriot (Your own choice of accommodation) Lunch at Sg. Pala Restaurant. After lunch we proceed by van to Park HQ for a visit to Deer and Lang's Cave. We trek along the plank walk (3 km) through the rainforest. Explore the largest cave passage in the world- DEER CAVE and LANG'S CAVE. Relax at the open air observatory for an opportunity to witness the phenomenon exodus of BATS out of the caves, spiraling high overhead and ascend to the sky where the bat hunting for food. We then returned to the Park and transfer to Sg Pala Restaurant for dinner & overnight at Benarat Lodge. (Lunch, Dinner)
* Dinner at Sungai Pala Restaurant is included.
Please note for those who stay at Mulu Marriot, Dinner is not included in the price. You can buy your own dinner at the Mulu Marriot (Buffet dinner at RM98 per person)
Day 2: CLEARWATER/WIND CAVE
Breakfast and by long tail boat to visit Batu Bungan Penan Settlement where you are able to purchase the local handicraft made by the Penan tribe Go by boat to the CAVE OF THE WINDS with is tall, slender stalagmites, hence we travel to the source of the CLEARWATER RIVER, see the underground River and visit the dry passage of the LADY'S CAVE. Swim at the Clearwater Spring. After picnic lunch at the Clearwater Spring, we continue your journey by longtail boat to Long Litut. The 8km trek is through beautiful rainforest and along the Litut river to Melinau Camp (Camp 5) where we stay overnight. (Breakfast, Lunch, Dinner)
Day 3 : ASCEND MT API TO THE PINNACLES
Early breakfast. Begin the 2.4km steep trek to the Pinnacles viewpoint at 1750 m. The ascend of Mt Api to the pinnacles is not as easy as what you think. For those who are not willing to climb to the top, you can just as well do the Mini Pinnacles. The hike to the viewpoint overlooking the pinnacles is a tough and challenging climb. However, trekkers are rewarded with a spectacular view of a silver-grey forest of stone, poking up through the surrounding jungle. Return to Camp 5 for a refreshing swim and another overnight stay. (Breakfast, Lunch, Dinner)
Day 4 : HEADHUNTERS' TRAIL / LIMBANG TOWN/OVERNIGHT
0730 hrs, breakfast. Walk through lowland forest. Following the footstep of the "Kayan Road"- a 4m wide trail Trail" with poles laid across it to facilitate dragging the boats has disappeared without trace, but you can still see the canal thy dug around Batu Rikan, where the Terikan river goes through a cave the hill. We visit the Iban Longhouse for a short time before we go by van to Limbang town. We overnight at Purama hotel. (Breakfast, Lunch)
Day 5 : ONWARD TRAVEL HOME
After breakfast transfer to Limbang Airport for your departure flight to Miri and connecting flight either to Kota Kinabalu, Kuching or Kuala Lumpur (Breakfast)
**Please note that on the last day, the itinerary based on the price quoted are as below:
Ex Miri: Depart from Limbang to Miri by MASwings flight. Tour end.
Ex Kuching:
Depart from Limbang to Kuching by MASwings flight. Tour end.
Ex Kota Kinabalu: Tour ends at Limbang. You can go to Kota Kinabalu by flight or by boat.
The Price includes: Airfare from Miri-Mulu (return) or Kota Kinabalu-Mulu or Kuching-Mulu (return), all transfer in Mulu, accommodation as stated, camp fees, entry permit and fees, longboat expedition and English or Malay Speaking Guide.
Excludes:
Porter fees of RM100 per day per porter, Tipping of RM5 per person per day, traveling insurance and items not included, and flight from Kuala Lumpur/Oversea to Sarawak
Requirement for the trip:
1. water bottle 2. raincoat 3. torchlight 4. waterbottle 5. towel and toilet and bath kit 6. a bed sheet 7. 1 long sleeved shirt and pant 8. 2 pcs of t-shirt 9. Sun Lotion 10. good trekking shoes 11. rucksack and no suitcase please
2.Tour Grading: moderate (4-5hrs trek) Climbing Pinnacles (3hrs ascend) Please note during raining day , the park Ranger might have to cancel the climbing trip due to safety reason.
3. Trek from Long Lutut to camp 5 ( 3hrs) Easy trek through lowland forest.
4. Trek from Camp 5 through headhunters' trail is easy which takes about 4-5hrs to Kuala Terikan.
5. Stay overnight at longhouse accommodation is very basic.
**You may opt for meal at Mulu Marriott Resort & Spa at additional charge.
Validity Date :1/1/2020 ~ 3/31/2021
Minimum Person :2
Adult Price: MYR 1,955.00
Child Price: MYR 1,955.00
Duration: 5 Days 4 Nights
* All amount quoted above will be charged in Ringgit Malaysia (MYR)